August Publications from LSUHSC-NO's Scholars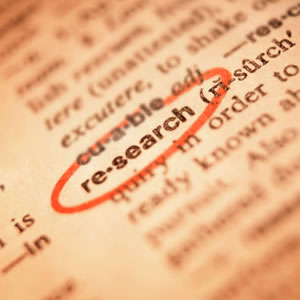 Eight articles by LSUHSC-NO researchers that are being highlighted by the Library during August. These are currently on display in the Reference area (near the?áLibrary elevator), on the third?áfloor of the Resource Center Building. These items are also part of the LibraryÔÇÖs Faculty Publications Database.
The Faculty Publications Database includes publications authored by at least one member of the LSUHSC-New?áOrleans faculty, 1998 ÔÇô present. Access to this database is available to the public.
The database is linked from the Library web page?áhere. This page includes a handy link to a?áPDF?áof the monthly bibliography of display articles. To add your faculty publications, or for questions about this database, contact?áKathy Kerdolff.
LSUHSC-NO authors are shown in bold print:
1.?áBuckner LR, Lewis ME, Greene SJ, Foster TP, Quayle AJ. ÔÇ£Chlamydia trachomatis infection results in a modest pro-inflammatory cytokine response and a decrease in T cell chemokine secretion in human polarized endocervical epithelial cells.ÔÇØ Cytokine. 2013; 63(2): 151-165.
2.?áCole MR, Li M, Jadeja R, El-Zahab B, Hayes D, Hobden JA, Janes ME, Warner IM. "Minimizing human infection from Escherichia coli O157:H7 using GUMBOS." Journal of Antimicrobial Chemotherapy. 2013; 68(6): 1312-1318.
3.?áFletcher M, Hodgkiss H, Zhang S, Browning R, Hadden C, Hoffman T, Winick N, McCavit TL. ÔÇ£Prompt administration of antibiotics is associated with improved outcomes in febrile neutropenia in children with cancer.ÔÇØ Pediatric Blood Cancer. 2013; 60(8): 1299-1303.
4.?áHashem SI, Claycomb WC. "Genetic isolation of stem cell-derived pacemaker-nodal cardiac myocytes." Molecular & Cellular Biochemistry. 23 Jul 2013; epub ahead of print.
5.?áLutz AT, Winters JC. "Guidelines and practice standardization for female stress urinary incontinence (SUI)." Current Bladder Dysfunction Reports. 2013; 8(1): 38-44.
6.?áPerez Alamino R, Espinoza LR, Zea AH. ÔÇ£The great mimicker: IgG4-related disease.ÔÇØ Clinical Rheumatology. 23 Jul 2013; epub ahead of print.
7.?áTipton JA. "Caregivers' psychosocial factors underlying sugar-sweetened beverage intake among non-hispanic black preschoolers: An elicitation study." Journal of Pediatric Nursing. 2013; epub ahead of print.
8.?áWang S, Musharoff MM, Canavier CC, Gasparini S. "Hippocampal CA1 pyramidal neurons exhibit type 1 phase-response curves and type 1 excitability." Journal of Neurophysiology. 2013; 109(11): 2757-2766.