Research from LSUHSC-NO on Display in September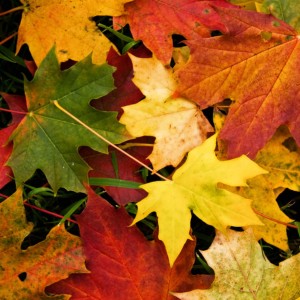 September brings a selection of eight recent articles by LSUHSC-NO researchers to be spotlighted by the Library. These are currently on display in the Reference area (near the?áLibrary elevator), on the third?áfloor of the Resource Center Building. These items are also part of the LibraryÔÇÖs Faculty Publications Database.
The Faculty Publications Database includes publications authored by at least one member of the LSUHSC-New?áOrleans faculty, 1998 ÔÇô present. Access to this database is available to the public.
The database is linked from the Library web page?áhere. This page includes a handy link to a?áPDF?áof the monthly bibliography of display articles. To add your faculty publications, or for questions about this database, contact?áKathy Kerdolff.
LSUHSC-NO authors are shown in bold print:
Afonso AM, Diaz JH, Scher CS, Beyl RA, Nair SR, Kaye AD. ÔÇ£Measuring determinants of career satisfaction of anesthesiologists: calidation of a survey instrument.ÔÇØ Journal of Clinical Anesthesia. 2013; 25(4):289-295.
Baiamonte BA, Lee FA, Gould HJ3, Soignier RD. ÔÇ£Morphine-induced cognitive impairment is attenuated by induced pain in rats.ÔÇØ Behavioral Neuroscience. 2013; 127(4):524-534.
Cheramie KV. ÔÇ£Adopting principles of mission-based management in continuing education administration.ÔÇØ Journal of Continuing Education in Nursing. 2013; 44(7):289-290.
Chesson HW, Flagg EW, Koutsky L, Hsu K, Unger ER, Shlay JC, Kerndt P, Ghanem KG, Zenilman JM, Hagensee M, Weinstock H, Datta SD. ÔÇ£Modeling the impact of quadrivalent HPV vaccination on the incidence of pap test abnormalities in the United States.ÔÇØ Vaccine. 2013; 31(29):3019-3024.
Giarratano G, Savage J, Barcelona-deMendoza V, Harville EW. ÔÇ£Disaster research: a nursing opportunity.ÔÇØ Nursing Inquiry. 5 July 2013; epub ahead of print.
Vander Heide RS, Steenbergen C. ÔÇ£Cardioprotection and myocardial reperfusion: pitfalls to clinical application.ÔÇØ Circulation Research. 2013; 113(4):464-477.
Melvan JN, Mooney J, Bagby GJ, Hunt JP, Batson R, Greiffenstein P. ÔÇ£Drug and alcohol use complicate traumatic peripheral vascular injury.ÔÇØ Journal of Trauma & Acute Care Surgery. 2013; 75(2):258-265.
Tian X, Wu C. ÔÇ£The role of ubiquitin-mediated pathways in regulating synaptic development, axonal degeneration and regeneration: insights from fly and worm.ÔÇØ Journal of Physiology. 2013; 591(13):3133-3143.