Alert! New Faculty Publications on Display!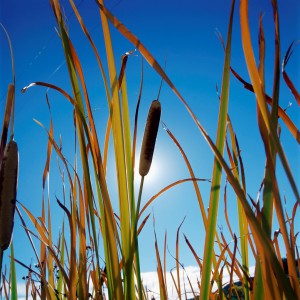 Our Faculty Publications display, located on the first floor of the Library, has been updated with eight new articles for the months of April and May. The new article array includes several LSUHSC departments such as Occupational Therapy, Psychiatry, and Anesthesiology, and covers topics from sun protection to childhood obesity and parathyriodectomy.
LSUHSC-NO authors are shown in bold print:
Diaz JH. Updates for responsible sun exposure behavior and photoprotection in the south. J La State Med Soc. 2013; 165(5):277-282.
Doucet BM. Quantifying function: Status critical. Am J Occup Ther. 2014; 68(2):123-126.
Garvey CE, McGowin CL, Foster TP. Development and evaluation of SYBR green-I based quantitative PCR assays for herpes simplex virus type whole transcriptome analysis. J Virol Methods. 2014.
Kaliebe K. Rules of thumb: Three simple ideas for overcoming the complex problem of childhood obesity. J Am Acad Child Adolesc Psychiatry. 2014; 53(4):385-387.e1.
Kanotra SP, Kuriloff DB, Vyas PK. A simplified approach to minimally invasive parathyroidectomy. Laryngoscope. 2014.
Kaye AD. Critical care medicine and the emerging challenges of dietary supplements, including herbal products*. Crit Care Med. 2014; 42(4):1014-1016.
Kerut KD, Kerut EK. Echo diagnosis of rheumatic tricuspid valve disease. Echocardiography. 2014. *Echo clips available here: http://onlinelibrary.wiley.com/doi/10.1111/echo.12532/suppinfo.*
Musa F, Martinez JA, Hebert C, Safley M, Smith D, Lopez F. Clinical case of the month: Altered mental status and headache in a young man. Journal of the Louisiana State Medical Society. 2014; (Jan/Feb).
These articles are part of the Library's Faculty Publications Database, which is maintained by Reference Librarian, Kathy Kerdolff. The database includes publications authored by LSUHSC-New Orleans faculty, researchers, and students since 1998. It is updated weekly with new articles harvested from a variety of citation sources: PubMed, Scopus, and CINAHL, etc.
The display highlights sixteen articles at a time, rotating eight new articles each month. You can find more information about the database and listings for our current and past displays from Library's Faculty Publications landing page: http://www.lsuhsc.edu/library/databases/facpubs.aspx.
To add your faculty publications to the database and display, or for questions about either, please contact Kathy Kerdolff.