BoardVitals has created a new registration link for our LSUHSC-New Orleans patrons. The registration link and other information is now available on our BoardVitals database web page: https://www.lsuhsc.edu/library/databases/boardvitals.aspx
NEW USERS, PLEASE USE THE SECOND LINK ON OUR BOARDVITALS DATABASE PAGE WHEN YOU REGISTER. (SEE BELOW)

If you have already registered, and you are not able to see the question banks for LSU Health Sciences Center – New Orleans, please contact the library for assistance. You can check your access by going to "Add/Manage Question Bank Favorites".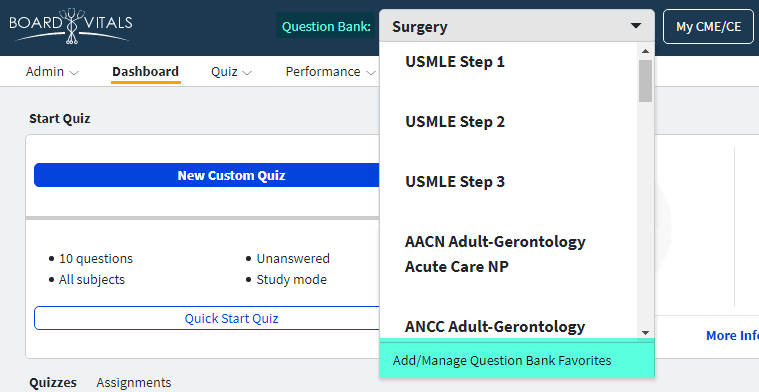 If you see LSU Health Science Center – New Orleans, you are good to go.

If you see Louisiana State University – Shreveport, your access is not correct and we will need to have BoardVitals correct your account.
Please let us know if you have any problems or need further assistance.
Thank you for your patience.