New England Journal of Medicine redesigned their website, and the "Download PDF" link has a new appearance. Instead of a link that says "Download PDF", it is now represented by an arrow pointing down. The download arrow symbol is located on the left side of each article's page.
Here's where you need to look now: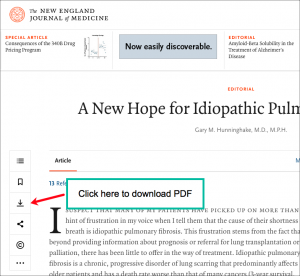 If you have any questions, do not hesitate to contact the Circulation Staff!