Faculty Publications for December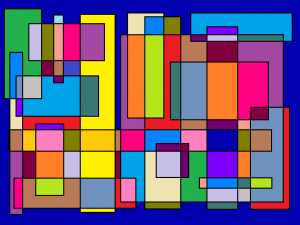 A new selection of articles has been added to the Faculty Publications display in the Ische Library. These eight articles, as well as all of the articles in our Faculty Publications database, are authored by at least one member of our research community here at LSUHSC-New Orleans. Each month the Library is proud to present copies of eight of these publications in a rotating display of 16. They can be viewed in the Reference area, on the wall between the main entrance and the Library elevator, on the third floor of the Resource Center Building.
Here is a list of the newest articles to be featured, with the LSUHSC-NO researchers in bold print:
Aguilar EA, Barry SD, Cefalu CA, Abdo A, Hudson WP, Campbell JS, Reske TM, Bonafede M, Wilson K, Stolshek BS, Paoli CJ, Tran N, Cheng LI. Osteoporosis diagnosis and management in long-term care facility. Am J Med Sci. 2015;350(5):357-363.
Ammon BS, Bellanger DE, Geiselman PJ, Primeaux SD, Yu Y, Greenway FL. Short-term pilot study of the effect of sleeve gastrectomy on food preference. Obes Surg. 2015;25(6):1094-1097.
Barcelona de Mendoza V, Harville E, Savage J, Giarratano G. Association of complementary and alternative therapies with mental health outcomes in pregnant women living in a postdisaster recovery environment. J Holist Nurs. 2015;[epub ahead of print].
Ellenberg SS, Culbertson R, Gillen DL, Goodman S, Schrandt S, Zirkle M. Data monitoring committees for pragmatic clinical trials. Clin Trials. 2015;12(5):530-536.
Hanna EB, Lathia VN, Ali M, Deschamps EH. New or presumably new left bundle branch block in patients with suspected acute coronary syndrome: Clinical, echocardiographic, and electrocardiographic features from a single-center registry. J Electrocardiol. 2015;48(4):505-11.
Larzelere MM, James E, Arcuri M. Treating depression: What works besides meds? J Fam Pract. 2015;64(8):454-459.
Longfield E, Stark MW, Jeyakumar A. Soft palate mass. Ear Nose Throat J. 2015;94(10-11):438-440.
Samuelson DR, Welsh DA, Shellito JE. Regulation of lung immunity and host defense by the intestinal microbiota. Front Microbiol. 2015;61085.
Publications cited in the Faculty Publications database are harvested weekly from a variety of sources, such as PubMed, SCOPUS, and CINAHL, to name a few. In addition to articles they include books, book chapters, papers, editorials, letters to the editor, and meeting abstracts, all authored by at least one member of the LSUHSC-NO community. The database is maintained by Reference Librarian Kathy Kerdolff and is available to the general public here or via the Library's webpage. For a PDF of a bibliography of this month's additions, click here. If you have an article you would like us to highlight or if you have any questions regarding the display or the database, you can contact Kathy Kerdolff.
Please come to the Library and view these recent publications by our research community.