Faculty Publications Spotlight for April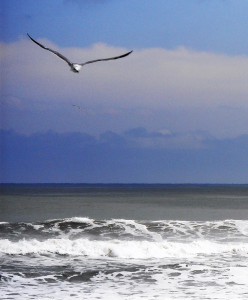 A new selection of articles has been added to the Faculty Publications display in the Ische Library. These eight articles, as well as all of the articles in our Faculty Publications database, are authored by at least one member of our research community here at LSUHSC-New Orleans. Each month the Library is proud to present copies of eight of these publications in a rotating display of 16. They can be viewed in the Reference area, on the wall between the main entrance and the Library elevator, on the third floor of the Resource Center Building.
Here is a list of the newest articles to be featured, with the LSUHSC-NO researchers in bold print:
Birke LL, Cespedes AM, Schachner ER, Lailvaux SP. Cystic calculus in a laboratory-housed green anole (Anolis carolinensis). Comparative Med. 2017;67(2):1-4.
Crutcher CL,2nd, Kline DG, Tender GC. A modified, less invasive posterior subscapular approach to the brachial plexus: Case report and technical note. Neurosurg Focus. 2017;42(3):E7.
Deichmann P, Sura A, Sanders C, Aravindakshan-Patel N, Lopez F. Clinical case of the month: Group G streptococcal bacteremia secondary to a burn wound infection. J La State Med Soc. 2017;169(1):20-23.
Ferre CL, Brandao M, Surana B, Dew AP, Moreau NG, Gordon AM. Caregiver-directed home-based intensive bimanual training in young children with unilateral spastic cerebral palsy: A randomized trial. Dev Med Child Neurol. 2016;[epub].
Gunaldo TP, Brisolara KF, Davis AH, Moore R. Aligning interprofessional education collaborative sub-competencies to a progression of learning. J Interprof Care. 2017;1-3[epub].
Mader EC,Jr, Cannizzaro LA, Williams FJ, Lalan S, Olejniczak PW. Periodic lateralized epileptiform discharges can survive anesthesia and result in asymmetric drug-induced burst suppression. Neurol Int. 2017;9(1):6933.
Souyoul S, Saussy K, Stryjewska BM, Grieshaber E. Leprosy mimicking basal cell carcinoma in a patient on fingolimod. JAAD Case Rep. 2017;3(1):58-60.
Stalder MW, Sosin M, Urbinelli LJ, Mayo JL, Dorafshar AH, Hilaire HS, Borsuk DE, Rodriguez ED. Avoiding facial incisions with midface free tissue transfer. Plast Reconstr Surg Glob Open. 2017;5(2):e1218.
Publications cited in the Faculty Publications database are harvested weekly from a variety of sources, such as PubMed, SCOPUS, and CINAHL, to name a few. In addition to articles they include books, book chapters, papers, editorials, letters to the editor, and meeting abstracts, all authored by at least one member of the LSUHSC-NO community. The database is maintained by Reference Librarian Kathy Kerdolff and is available to the general public here or via the Library's webpage. For a PDF of a bibliography of this month's additions, click here. If you have an article you would like us to highlight or if you have any questions regarding the display or the database, you can contact Kathy Kerdolff.
Please come to the Library and view these recent publications by our research community.