Faculty Publications for January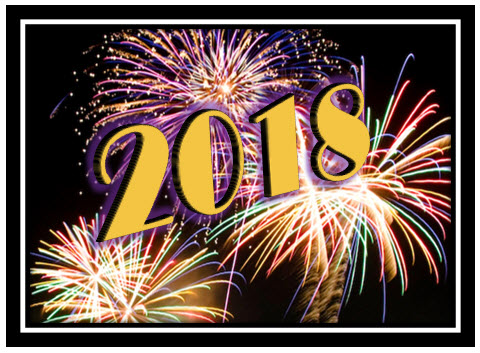 A new selection of articles has been added to the Faculty Publications display in the Ische Library. These eight articles, as well as all of the articles in our Faculty Publications database, are authored by at least one member of our research community here at LSUHSC-New Orleans. Each month the Library is proud to present copies of eight of these publications in a rotating display of 16. They can be viewed in the Reference area, on the wall between the main entrance and the Library elevator, on the third floor of the Resource Center Building.
Here is a list of the newest articles to be featured, with the LSUHSC-NO researchers in bold print:
Allen PG, Hetzler LT, Nuss DW, Walvekar RR, Penton G, Sharbaugh E. The hospital otolaryngologist: The Louisiana State University experience. Laryngoscope. 2017;[epub].
Harch PG, Andrews SR, Fogarty EF, Lucarini J, Van Meter KW. Case control study: Hyperbaric oxygen treatment of mild traumatic brain injury persistent post-concussion syndrome and post-traumatic stress disorder. Med Gas Res. 2017;7(3):156-174.
Harrison-Bernard LM, Naljayan MV, Eason JM, Mercante DE, Gunaldo TP. Effectiveness of interprofessional education in renal physiology curricula for health sciences graduate students. Adv Physiol Educ. 2017;41(4):594-598.
Loupe JM, Miller PJ, Crabtree JS, Zabaleta J, Hollenbach AD. Acquisition of an oncogenic fusion protein is sufficient to globally alter the landscape of miRNA expression to inhibit myogenic differentiation. Oncotarget. 2017;8(50):87054-87072.
Pahng AR, Paulsen RI, McGinn MA, Edwards KN, Edwards S. Neurobiological correlates of pain avoidance-like behavior in morphine-dependent and non-dependent rats. Neuroscience. 2017;366:1-14.
Roltsch Hellard EA, Impastato RA, Gilpin NW. Intra-cerebral and intra-nasal melanocortin-4 receptor antagonist blocks withdrawal hyperalgesia in alcohol-dependent rats. Addict Biol. 2017;22(3):692-701.
Samuelson DR, Shellito JE, Maffei VJ, Tague ED, Campagna SR, Blanchard EE, Luo M, Taylor CM, Ronis MJJ, Molina PE, Welsh DA. Alcohol-associated intestinal dysbiosis impairs pulmonary host defense against Klebsiella pneumoniae. PLoS Pathog. 2017;13(6):e1006426.
Todaro DR, Augustus-Wallace AC, Klein JM, Haas AL. The mechanism of neural precursor cell expressed developmentally down-regulated 4-2 (Nedd4-2)/NEDD4L-catalyzed polyubiquitin chain assembly. J Biol Chem. 2017;292(47):19521-19536.
Publications cited in the Faculty Publications database are harvested weekly from a variety of sources, such as PubMed, SCOPUS, and CINAHL, to name a few. In addition to articles they include books, book chapters, papers, editorials, letters to the editor, and meeting abstracts, all authored by at least one member of the LSUHSC-NO community. The database is maintained by Reference Librarian Kathy Kerdolff and is available to the general public here or via the Library's webpage. For a PDF of a bibliography of this month's additions, click here. If you have an article you would like us to highlight or if you have any questions regarding the display or the database, you can contact Kathy Kerdolff.
Please come to the Library and view these recent publications by our research community.