OpenAthens off-campus log in now available!
We are happy to announce that the Libraries now offer OpenAthens as an alternate way to get to resources when off-campus. With OpenAthens you can use your LSUHSC-NO e-mail address and current password to log in.
This new way to log in works with all Library resources. You will probably first see the option when going through a link from the Library's web page or the Library catalog. The EZproxy log in page has changed to provide the ability to use OpenAthens: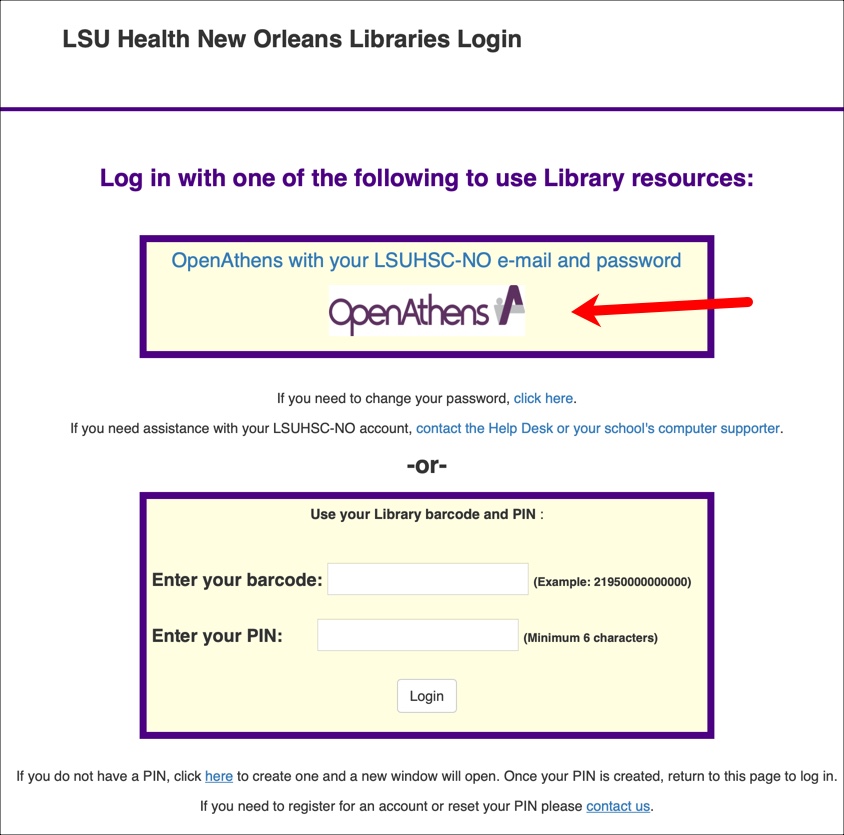 From there you will see the LSU Health New Orleans log in page that you may be familiar with from webmail or Office 365: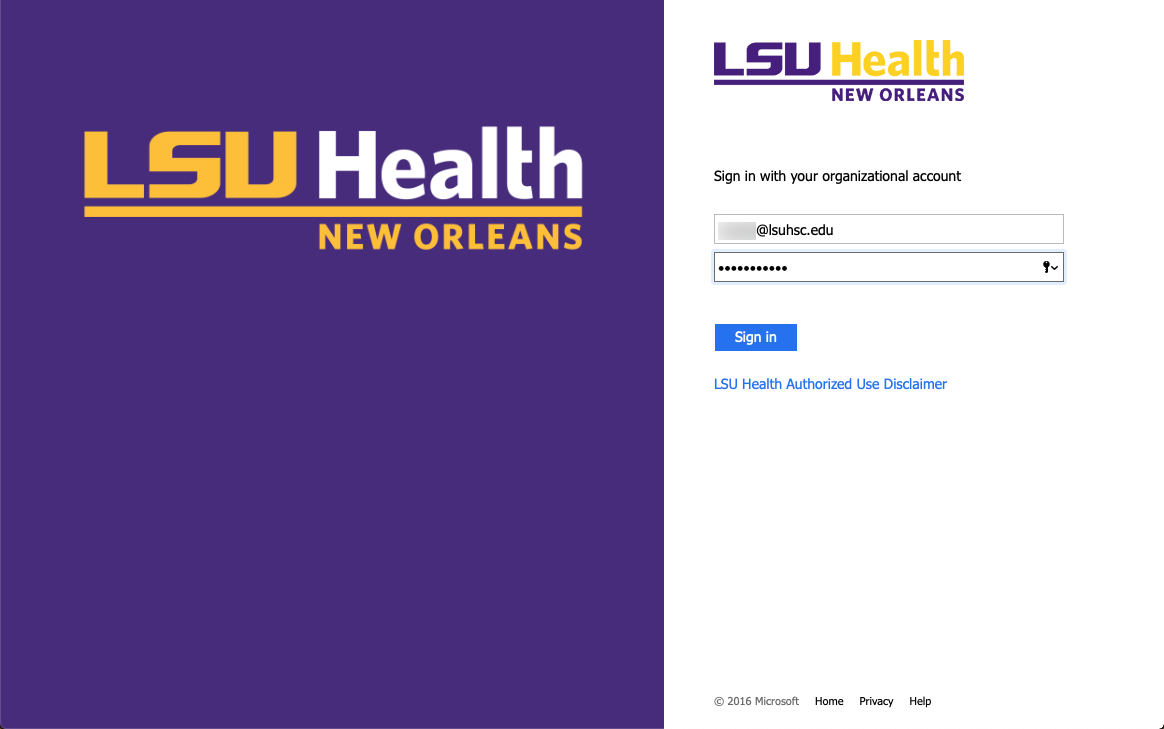 Be sure to enter your complete LSUHSC-NO e-mail address (including the @lsuhsc.edu). Once you've done this, you will be logged into both the OpenAthens and EZproxy systems, so any Library link you follow that requires off-campus authentication should work with no trouble.
Another feature of OpenAthens is the ability to log in directly at a number of database, ebook, and journal sites. We've noticed that many of you have already discovered this option, but one thing to keep in mind is that not all publishers or sites support logging in through OpenAthens. We have a list of sites that support OpenAthens here.
If you have trouble using Library resources with OpenAthens, you may be having issues with your LSUHSC-NO password and/or account. You can use the LSUHSC-NO password change page or you may need to contact the Help Desk or your local computer supporter if you need more assistance with your account.
EZproxy is still available as a way to use Library resources. If you are affiliated with LSU Health New Orleans but are not assigned an LSUHSC-NO e-mail address, you may still be eligible for Library privileges. In those cases, you will need to use a Library-issued barcode and your PIN to use our resources.
More information about logging in off-campus is available via our new Off-Campus page: https://www.lsuhsc.edu/library/offcampus.aspx. There is also a new OpenAthens LibGuide that provides more information about this service: https://libguides.lsuhsc.edu/openathens.
For those who are in the hospitals and clinics, we understand that you deal with more hurdles than anyone, and OpenAthens may make your search for and use of resources a little easier. One example of this may be if you are having troubles accessing an article, it might be easier to log in at the journal's site (if it supports OpenAthens) and get the article in a more direct way.
If you need any help with this new service or any other Library resources, please do not hesitate to contact us.