April Faculty Publications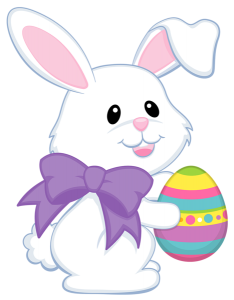 A new selection of articles highlighting Microbiology, Immunology, and Parasitology (MIP) have been added to the Faculty Publications display in the Ische Library. These eight articles, as well as all of the articles in our Faculty Publications database, are authored by at least one member of our research community here at LSUHSC-New Orleans. Each month the Library is proud to present copies of eight of these publications in a rotating display of 16.
Darville T, Albritton HL, Zhong W, Dong L, O'Connell CM, Poston TB, Quayle AJ, Goonetilleke N, Wiesenfeld HC, Hillier SL, Zheng X. Anti-chlamydia IgG and IgA are insufficient to prevent endometrial chlamydia infection in women and increased anti-chlamydia IgG is associated with enhanced risk for incident infection. Am J Reprod Immunol. 2019;e13103.
Li L, Zhou J, Wang W, Huang L, Tu J, Baiamonte L, Stark M, Mills M, Hope TJ, Drobnis EZ, Quayle AJ, Schust DJ. Effects of three long-acting reversible contraceptive methods on HIV target cells in the human uterine cervix and peripheral blood. Reprod Biol Endocrinol. 2019;17(1):26-019-0469-8.
Van Der Pol WJ, Kumar R, Morrow CD, Blanchard EE, Taylor CM, Martin DH, Lefkowitz EJ, Muzny CA. In silico and experimental evaluation of primer sets for species-level resolution of the vaginal microbiota using 16S ribosomal RNA gene sequencing. J Infect Dis. 2019;219(2):305-314.
Xue J, Schmitz BW, Caton K, Zhang B, Zabaleta J, Garai J, Taylor CM, Romanchishina T, Gerba CP, Pepper IL, Sherchan SP. Assessing the spatial and temporal variability of bacterial communities in two bardenpho wastewater treatment systems via illumina MiSeq sequencing. Sci Total Environ. 2019;6571543-1552.
Bruni GO, Zhong K, Lee SC, Wang P. CRISPR-Cas9 induces point mutation in the mucormycosis fungus rhizopus delemar. Fungal Genet Biol. 2018;1241-7.
Ibana JA, Sherchand SP, Fontanilla FL, Nagamatsu T, Schust DJ, Quayle AJ, Aiyar A. Chlamydia trachomatis-infected cells and uninfected-bystander cells exhibit diametrically opposed responses to interferon gamma. Sci Rep. 2018;8(1):8476-018-26765-y.
Ikeh MAC, Fidel PL,Jr, Noverr MC. Identification of specific components of the eicosanoid biosynthetic and signaling pathway involved in pathological inflammation during intra-abdominal infection with candida albicans and staphylococcus aureus. Infect Immun. 2018;.
Rhoads JM, Collins J, Fatheree NY, Hashmi SS, Taylor CM, Luo M, Hoang TK, Gleason WA, Van Arsdall MR, Navarro F, Liu Y. Infant colic represents gut inflammation and dysbiosis. J Pediatr. 2018;20355-61.
Publications cited in the Faculty Publications database are harvested weekly from a variety of sources, such as PubMed, SCOPUS, and CINAHL, to name a few. In addition to articles they include books, book chapters, papers, editorials, letters to the editor, and meeting abstracts, all authored by at least one member of the LSUHSC-NO community. The database is maintained by Reference Librarian Kathy Kerdolff and is available to the general public here or via the Library's webpage. For a PDF of a bibliography of this month's additions,click here. If you have an article you would like us to highlight or if you have any questions regarding the display or the database, you can contact Kathy Kerdolff.
Please come to the Library and view these recent publications by our research community.