Link Resolver Tips: Interlibrary Loan
Looking for an article but the Library doesn't have a subscription to the journal? We are able to request articles (and books) held by other libraries through the help of the ILLiad Interlibrary Loan system. But did you know the WebBridge Link Resolver has made requesting these items much, much easier, even going so far as to fill out the interlibrary loan request form for you?
When you follow the "Check Full Text" link from PubMed, ProQuest Nursing and Allied Health Source, Scopus, Web of Science, or any EBSCOhost database, you will be presented the opportunity to request the article through Interlibrary Loan if no available electronic or print version is found in our collection: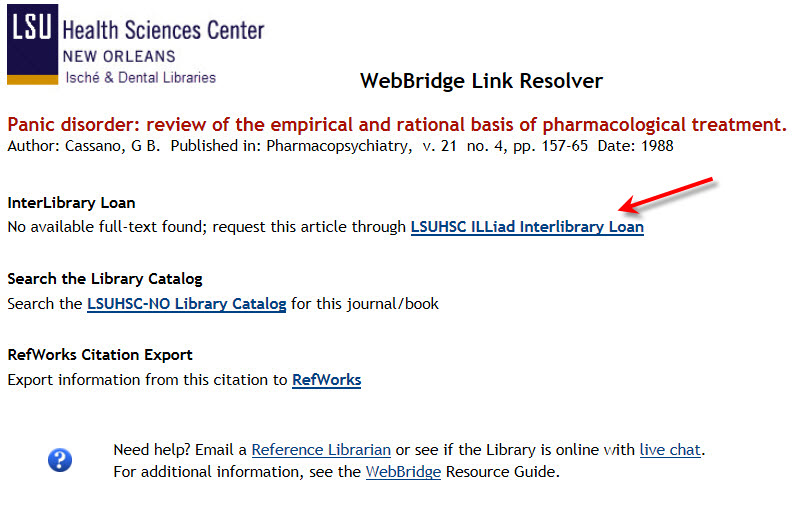 When you click on the link you will be asked to provide the username and password for your ILLiad account: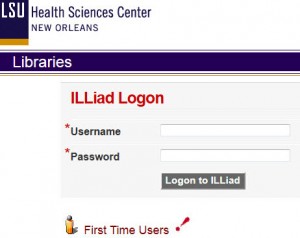 Once logged in, the information from the citation will be entered into the ILLiad request form: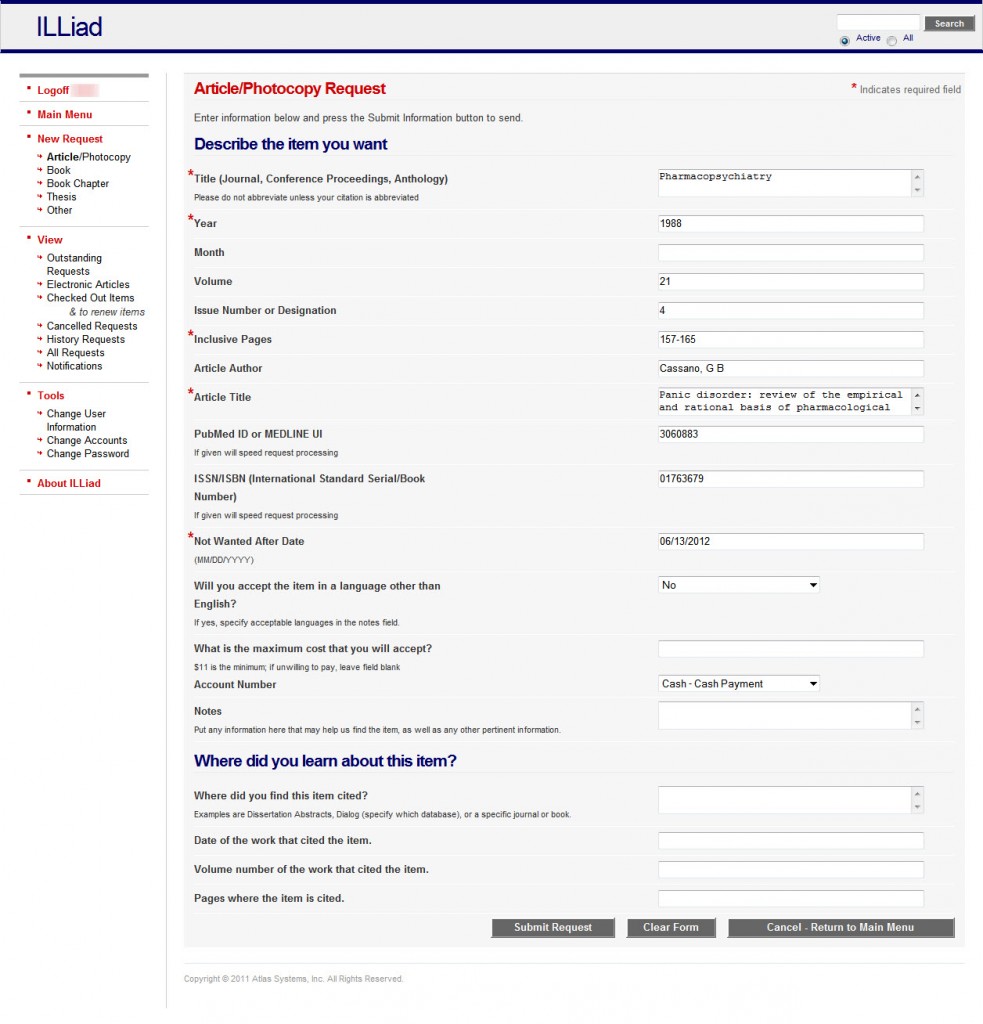 Be sure to review the form and once you click the "Submit Request" button, your request will be on its way for processing by our Interlibrary Loan staff!
Please note if you are creating a new ILLiad account when following the link from the WebBridge Link Resolver, you will need to click the "No available full text found; request this article through LSUHSC ILLiad Interlibrary Loan" link again in order to have the citation information transfer to the article request page.
Please refer to the ILLiad help page for more information about requesting materials through Interlibrary Loan, including how to create an account and other important points about this service. Basic information about the link resolver is available through the Link Resolver LibGuides page, a handout with a brief explanation of how to use the feature, and the LSUHSC-NO Libraries News post when the service was launched.