April Shower of Faculty Publications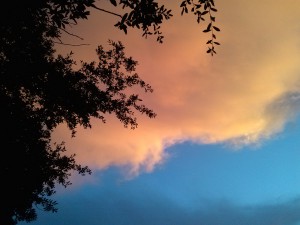 A new selection of articles has been added to the Faculty Publications display in the Ische Library. These eight articles, as well as all of the articles in our Faculty Publications database, are authored by at least one member of our research community here at LSUHSC-New Orleans. Each month the Library is proud to present copies of eight of these publications in a rotating display of 16. They can be viewed in the Reference area, on the wall between the main entrance and the Library elevator, on the third floor of the Resource Center Building.
Here is a list of the newest articles to be featured, with the LSUHSC-NO researchers in bold print:
Bradley JM, Organ CL, Lefer DJ. Garlic-derived organic polysulfides and myocardial protection. J Nutr. 2016;146(Suppl):403S-9S.
Buja LM, Vander Heide RS. Pathobiology of ischemic heart disease: Past, present and future. Cardiovasc Pathol. 2016;25(3):214-220.
Charles TP, Shellito JE. Human immunodeficiency virus infection and host defense in the lungs. Semin Respir Crit Care Med. 2016;37(2):147-156.
Dehon PM, Hagensee ME, Sutton KJ, Oddo HE, Nelson N, McGowin CL. Histological evidence of chronic mycoplasma genitalium-induced cervicitis in HIV-infected women: A retrospective cohort study. J Infect Dis. 2016;[epub ahead of print].
Hanna EB, Prout DL. Combined radial-pedal access strategy and radial-pedal rendezvous in the revascularization of complex total occlusions of the superficial femoral artery (the "no femoral access" strategy). J Endovasc Ther. 2016;23(2):321-9.
Hsieh MC, Thompson T, Wu XC, Styles T, O'Flarity MB, Morris CR, Chen VW. The effect of comorbidity on the use of adjuvant chemotherapy and type of regimen for curatively resected stage III colon cancer patients. Cancer Med. 2016;[epub ahead of print].
Johnston MJ, Paige JT, Aggarwal R, Stefanidis D, Tsuda S, Khajuria A, Arora S, Assoc Surgical Educ Simulation. An overview of research priorities in surgical simulation: What the literature shows has been achieved during the 21st century and what remains. Am J Surg. 2016;211(1):214-225.
Toler J, Deputy S, Zakris E, Begue RE. Cognitive dysfunction after cranial radiation for a brain tumor. J Pediatric Infect Dis Soc. 2016;5(1):96-9.
Publications cited in the Faculty Publications database are harvested weekly from a variety of sources, such as PubMed, SCOPUS, and CINAHL, to name a few. In addition to articles they include books, book chapters, papers, editorials, letters to the editor, and meeting abstracts, all authored by at least one member of the LSUHSC-NO community. The database is maintained by Reference Librarian Kathy Kerdolff and is available to the general public here or via the Library's webpage. For a PDF of a bibliography of this month's additions, click here. If you have an article you would like us to highlight or if you have any questions regarding the display or the database, you can contact Kathy Kerdolff.
Please come to the Library and view these recent publications by our research community.