Spotlight on Faculty Publications for July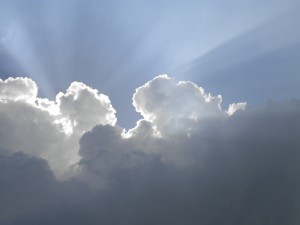 A new selection of articles has been added to the Faculty Publications display in the Ische Library. These eight articles, as well as all of the articles in our Faculty Publications database, are authored by at least one member of our research community here at LSUHSC-New Orleans. Each month the Library is proud to present copies of eight of these publications in a rotating display of 16. They can be viewed in the Reference area, on the wall between the main entrance and the Library elevator, on the third floor of the Resource Center Building.
Here is a list of the newest articles to be featured, with the LSUHSC-NO researchers in bold print:
Arrouk R, Karpinski A, Lavenbarg T, Belmont J, McCallum RW, Hyman P. Water load test in children with chronic abdominal pain or obesity compared with nonobese controls. South Med J. 2017;110(3):168-171.
Braam B, Taler SJ, Rahman M, Fillaus JA, Greco BA, Forman JP, Reisin E, Cohen DL, Saklayen MG, Hedayati SS. Recognition and management of resistant hypertension. Clin J Am Soc Nephrol. 2017;12(3):524-535.
Bracey A, Shander A, Aronson S, Boucher BA, Calcaterra D, Chu MWA, Culbertson R, Jabr K, Kehlet H, Lattouf O, Malaisrie SC, Mazer CD, Oberhoffer MM, Ozawa S, Price T, Rosengart T, Spiess BD, Turchetti G. The use of topical hemostatic agents in cardiothoracic surgery. Ann Thorac Surg. 2017;[epub ahead of print].
Carr TD, Varricchio DJ, Sedlmayr JC, Roberts EM, Moore JR. A new tyrannosaur with evidence for anagenesis and crocodile-like facial sensory system. Sci Rep. 2017;7:44942.
Dauterive S, Bourgeois J, Simms S. How little is too little? an examination of information literacy instruction duration for freshmen. J Inform Lit. 2017;11(1):204-219.
Duplanty AA, Simon L, Molina PE. Chronic binge alcohol-induced dysregulation of mitochondrial-related genes in skeletal muscle of simian immunodeficiency virus-infected rhesus macaques at end-stage disease. Alcohol Alcohol. 2017;52(3):298-304.
El-Abassi R, Soliman MY, Williams F, England JD. Whipple's disease. J Neurol Sci. 2017;377:197-206.
Rigby PG, Gururaja RP. World medical schools: The sum also rises. JRSM Open. 2017;8(6):1-6.
Publications cited in the Faculty Publications database are harvested weekly from a variety of sources, such as PubMed, SCOPUS, and CINAHL, to name a few. In addition to articles they include books, book chapters, papers, editorials, letters to the editor, and meeting abstracts, all authored by at least one member of the LSUHSC-NO community. The database is maintained by Reference Librarian Kathy Kerdolff and is available to the general public here or via the Library's webpage. For a PDF of a bibliography of this month's additions, click here. If you have an article you would like us to highlight or if you have any questions regarding the display or the database, you can contact Kathy Kerdolff.
Please come to the Library and view these recent publications by our research community.