LSUHSC lost a piece of history earlier this year with the passing of Susan Daniels, the amazing woman who founded the Department of Rehabilitation Counseling in 1978.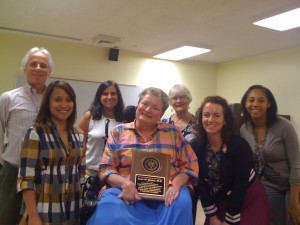 Susan M. Daniels, Ph.D. died October 20 in Washington, DC. She was born in New Orleans, Louisiana, October 24, 1948, the daughter of the late Marie Ducote Daniels and Harry James Daniels, Sr.
Dr. Daniels was a graduate of St. MaryÔÇÖs Dominican High School, New Orleans (alumna of the year 2001), and Marquette University (summa cum laude). She received her Master's Degree in Psychology from Mississippi State University (alumna of the year 1995), and her Doctorate in Psychology from the University of North Carolina at Chapel Hill.
She contracted polio as an infant and spent much of her early childhood in rehabilitation hospitals, including the Georgia Warm Springs Foundation. At her parents' insistence, Dr. Daniels attended school with her siblings long before mainstreaming was commonplace.
Read more >