The National Library of Medicine's traveling exhibit "Physician Assistants: Collaboration and Care" is now at the LSUHSC-NO Isché Library. The display will be set up in the Library Commons on the third floor of the Resource Center until February 28.
Physician Assistants are nationally certified professionals who evaluate, diagnose, treat, and care for patients, with physician supervision. This exhibit covers the history of the PA profession, the profession's emphasis on diversity, and the many ways in which PAs care for patients in the United States and across the globe.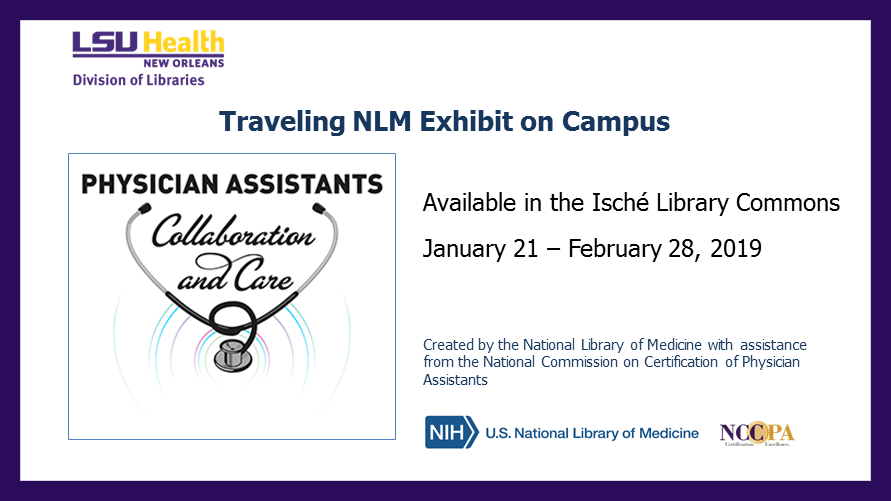 Helpful links and educational resources provided by the National Library of Medicine in conjunction with the exhibit include lesson plans for upper elementary and high school classes, a higher education module with instructor resources, and a bibliography of additional readings.
This exhibition was created by the National Library of Medicine with assistance from the National Commission on Certification of Physician Assistants.  Additional information about this exhibit can be found online: https://www.nlm.nih.gov/exhibition/pa-collaborationandcare/index.html