Are you an avid searcher of CINAHL, Academic Search Complete, PsycInfo, or any of the other EBSCOhost databases available from the Library? Did you know the WebBridge Link Resolver that lets you check the availability of an article from a citation is also available in all of the EBSCOhost databases?
The "Check Full Text" icon is displayed in two places when using any EBSCOhost database. One is with the list of citations you see after you've performed a search or are browsing a publication: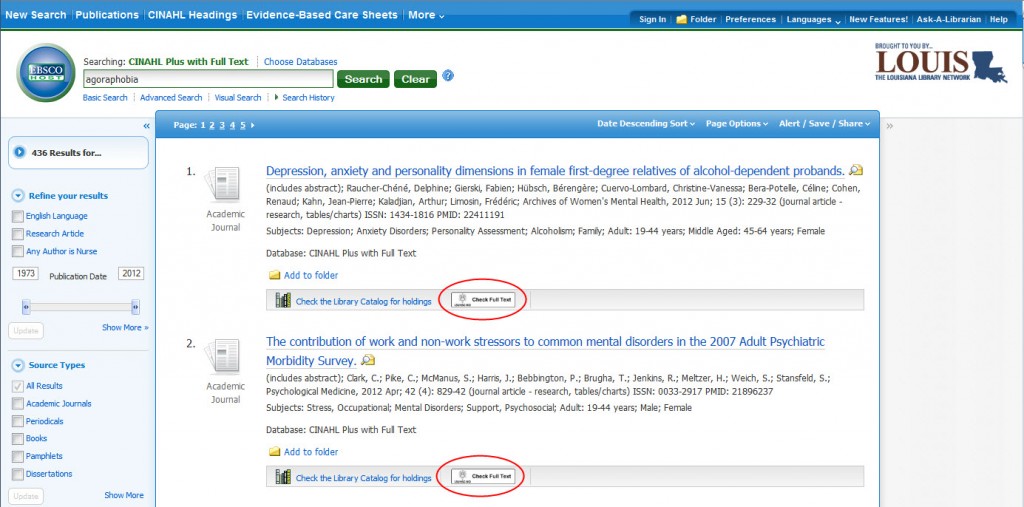 The second place you will see the link resolver icon is when you're viewing the abstract or summary of an article: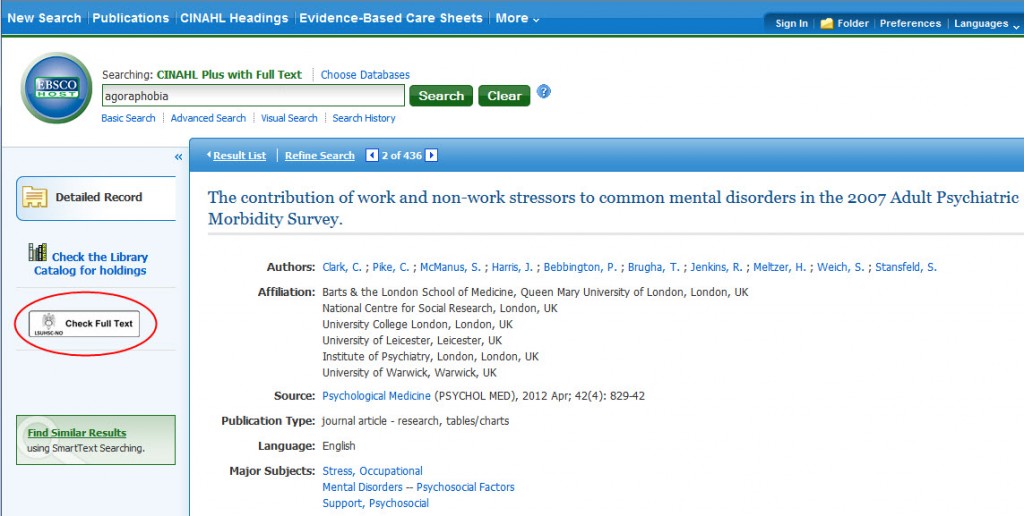 Whenever you click the "Check Full Text" icon, a new tab or window will open showing options where you can get the article (electronically or in the Library's print collection). If the journal is not available through any of the Library's subscriptions or other sources, a link will be provided that gives you the option to request the article through the ILLiad Interlibrary Loan system.
More information and tips are available on the WebBridge Link Resolver LibGuides page.