For those who use Web of Knowledge or Web of Science, you have the ability to check if an article is available either electronically or in print through the Library's subscriptions or other resources. Look for the "Check Full Text" icon that is the gateway to the Library's WebBridge Link Resolver.
When you perform a search, you will see this icon with each citation in the search results screen: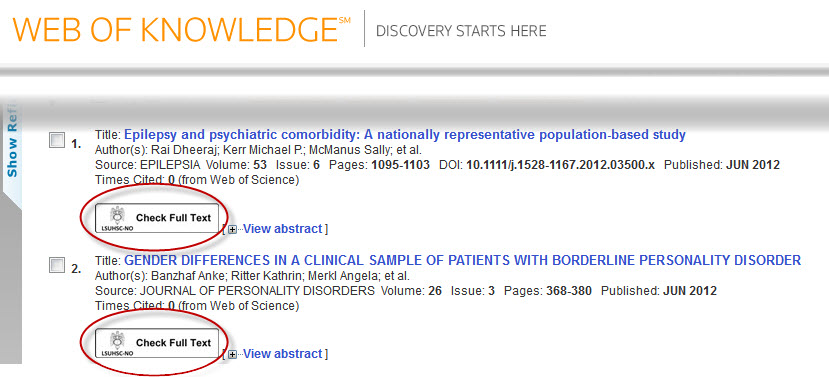 You will also see the link resolver icon when you view the abstract or summary of a citation: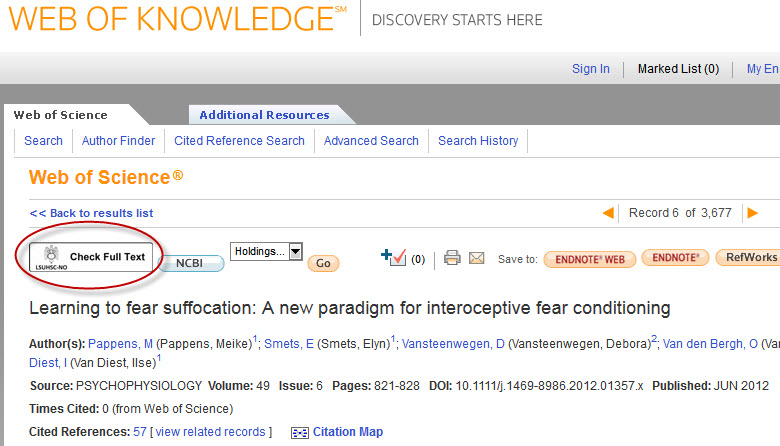 Additionally, if you have created a personal account for Web of Science/Web of Knowledge you will see the link resolver icon for all citations on your list of marked records.
When you click this "Check Full Text" icon, a new tab or window will open showing your options to retrieve that article. If it is not available, you will have the opportunity to request the article through the ILLiad Interlibrary Loan system.
If you're looking for any more information about the WebBridge Link Resolver, you can refer to this handout or check the LibGuides link resolver page.