UPDATE 2: We are still experiencing issues with LibKey product links. If you are off campus and follow a link to a Wiley article PDF from LibKey Nomad or the link resolver in PubMed, you will not be able to access the article. Please follow the instructions below on how to access articles directly, or contact us if you need assistance.
UPDATE 1: As of Wednesday, October 27, 2021, the issues affecting EZproxy links to Wiley titles has been resolved, but there is a chance it might recur. If you find you are unable to access a Wiley book or journal, please follow the instructions below to log in directly using OpenAthens.
If you are trying to access a Wiley book or journal with a link that goes through our EZproxy system, those are currently not working correctly. All EZproxy users are experiencing this problem, and it affects links to Wiley titles in the Library's catalog, E-Journals & E-Books A to Z List, our WebBridge Link Resolver, and all LibKey products.
Until this problem is fixed, you can access Wiley journals and books directly by using OpenAthens.
Start at https://onlinelibrary.wiley.com. When at the Wiley site, click Login/Register on the right of the screen:

Next, click on Institutional Login at the bottom right of the box: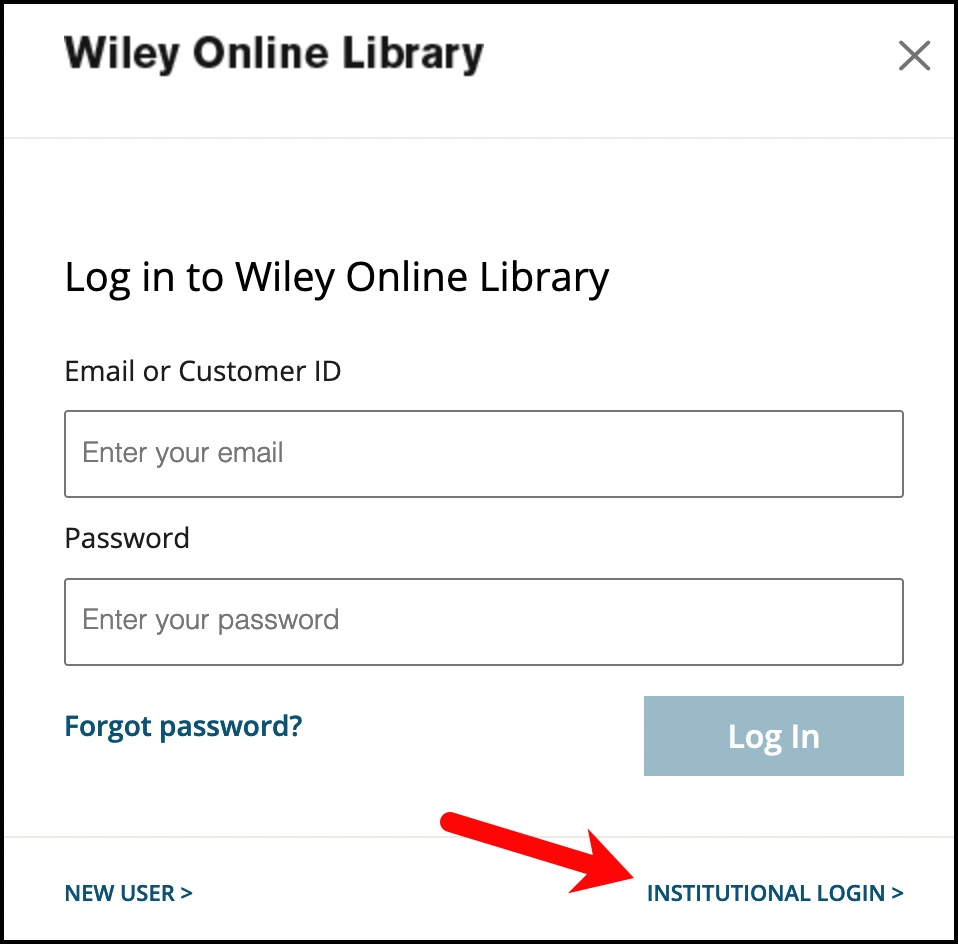 Then, click on Sign in with your OpenAthens account: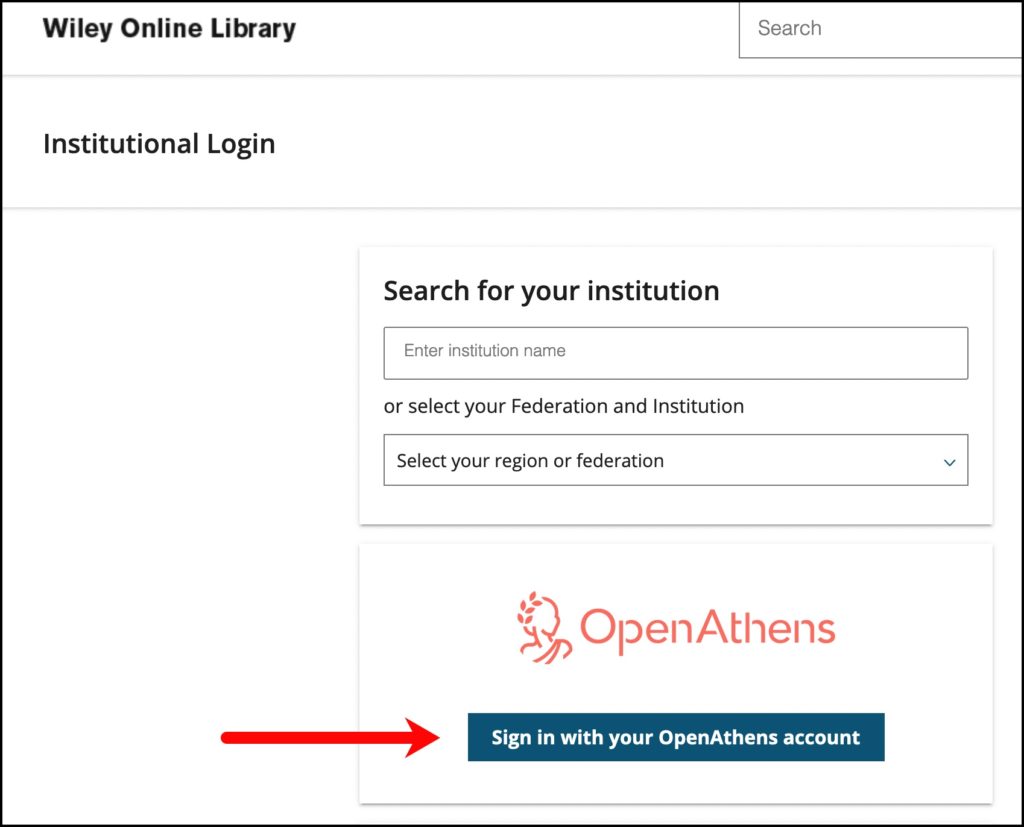 On the next screen, on the right of the screen, enter LSU and click on LSU Health Sciences Center Library: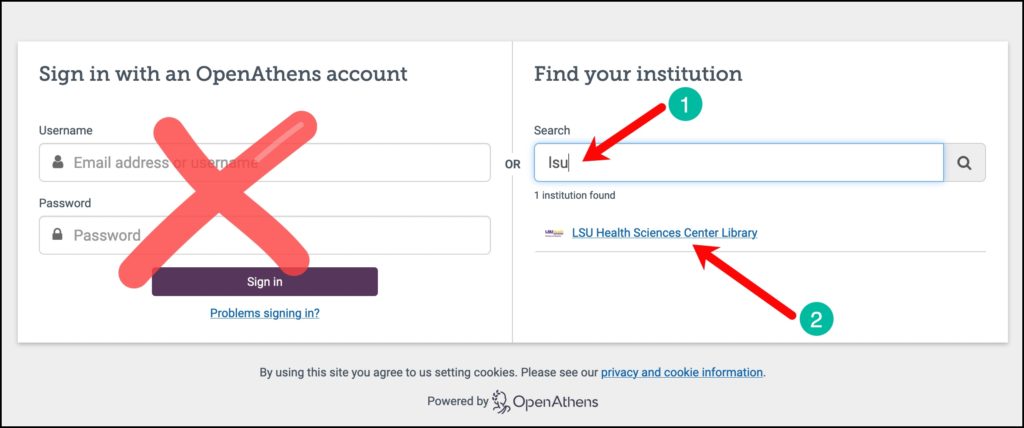 Then you will be able to enter your LSUHSC-NO full e-mail address and current password, after which you can access all of the Wiley titles we have access to through our subscriptions.
We will update when we have more information about this issue, but if you need any help with this or other Library resources please contact us.