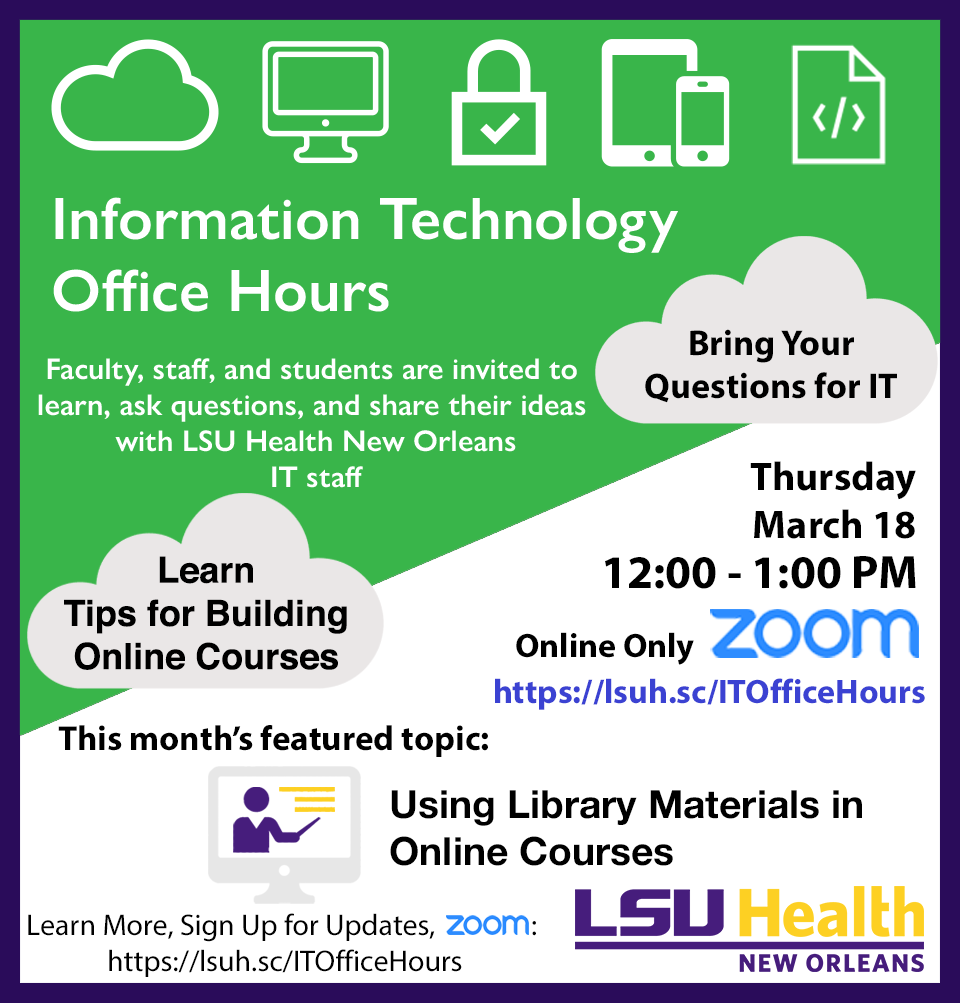 If you need some guidance on how to use resources in Moodle or any course work, please join us on Thursday, March 18, 2021, at noon for IT Office Hours. Our presentation "Using Library Materials In Online Courses" will have information on what should and should not be used, how to locate Library materials for courses, and tips on creating links to resources.
Join Marlene Bishop, John Bourgeois, and Rebecca Bealer at the session where they will also be available to answer any questions you may have regarding using Library resources. Additionally, IT staff will be on hand to address any other issues you may be having.
You can find a link to add the session to your calendar on the IT Office Hours page, as well as recordings of the previous presentations.
We hope to see you there!