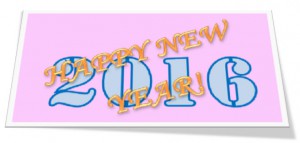 A new selection of articles has been added to the Faculty Publications display in the Ische Library. These eight articles, as well as all of the articles in our Faculty Publications database, are authored by at least one member of our research community here at LSUHSC-New Orleans. Each month the Library is proud to present copies of eight of these publications in a rotating display of 16. They can be viewed in the Reference area, on the wall between the main entrance and the Library elevator, on the third floor of the Resource Center Building.
Here is a list of the newest articles to be featured, with the LSUHSC-NO researchers in bold print:
Badeaux J, Bonanno L, Au H. Effectiveness of ondansetron as an adjunct to lidocaine intravenous regional anesthesia on tourniquet pain and postoperative pain in patients undergoing elective hand surgery: A systematic review protocol. JBI Database System Rev Implement Rep. 2015;13(1):27-38.
Cardinale JP, Patel MM, Nettles KM, Caballero A, Lopez FA. CLINICAL CASE OF THE MONTH: A 31-year-old man who presents with speech abnormalities. J La State Med Soc. 2015;167(1):35-41.
Chauvin SW. Applying educational theory to simulation-based training and assessment in surgery. Surg Clin North Am. 2015;95(4):695-715.
Gould HJ,3rd, Paul D. Critical appraisal of extended-release hydrocodone for chronic pain: Patient considerations. Ther Clin Risk Manag. 2015;111635-1640.
Luna-Tapia A, Peters BM, Eberle KE, Kerns ME, Foster TP, Marrero L, Noverr MC, Fidel PL,Jr, Palmer GE. ERG2 and ERG24 are required for normal vacuolar physiology as well as candida albicans pathogenicity in a murine model of disseminated but not vaginal candidiasis. Eukaryot Cell. 2015;14(10):1006-16.
Manjiani D, Said S, Kaye AD. Transient glaucoma after an epidural steroid injection: A case report. Ochsner J. 2015;15(1):79-82.
Powers MK, Brown ET, Hogan RM, Martin AD, Ortenberg J, Roth CC. Trends in toilet training and voiding habits among children with down syndrome. J Urol. 2015;194(3):783-787.
Thompson BM, Haidet P, Borges NJ, Carchedi LR, Roman BJ, Townsend MH, Butler AP, Swanson DB, Anderson MP, Levine RE. Team cohesiveness, team size and team performance in team-based learning teams. Med Educ. 2015;49(4):379-385.
Publications cited in the Faculty Publications database are harvested weekly from a variety of sources, such as PubMed, SCOPUS, and CINAHL, to name a few. In addition to articles they include books, book chapters, papers, editorials, letters to the editor, and meeting abstracts, all authored by at least one member of the LSUHSC-NO community. The database is maintained by Reference Librarian Kathy Kerdolff and is available to the general public here or via the Library's webpage. For a PDF of a bibliography of this month's additions, click here. If you have an article you would like us to highlight or if you have any questions regarding the display or the database, you can contact Kathy Kerdolff.
Please come to the Library and view these recent publications by our research community.