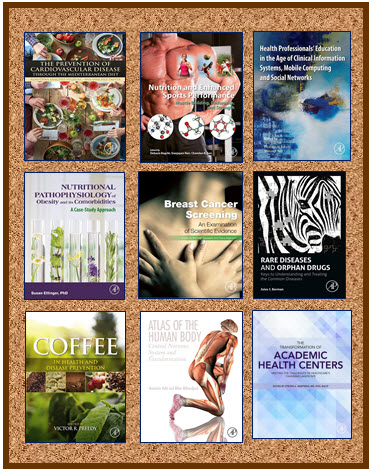 As we kick off Breast Cancer Awareness month, we decided to highlight the Biomedical Science and Medicine category of the ScienceDirect EBS Collection. But if you review this category yourself, you will see there is just so much more. In addition to books on the diagnosis and treatment of breast cancer, there are texts covering research and treatment of a wide variety of cancers and other diseases.
There are texts on better health through nutrition and the consequences of poor nutrition, such as obesity and disease. Ebooks relating to drug research and sports medicine are available alongside texts covering biostatistics and data analysis.
If you are interested in the evolution of healthcare education, there are several relevant and timely texts here you might find interesting.  Books like The Transformation of Academic Health Centers: The Institutional Challenge to Improve Health and Well-Being in Healthcare's Changing Landscape review the evolution of teaching hospitals and the changes necessary for us to stay successful and relevant.
Please take some time to peruse this collection.  No matter what your discipline, you are sure to find something to peak your interest.
And keep in mind that these ebooks will only be available until the end of June 2018.  Then we will be retaining access only to those texts which have received the most hits.  And this category has quite a few books that are relevant to our needs here at LSUHSC.  So dive in and explore!